YARRA VALE
Yarra Vale has been making wine since 1983 and was one of the early vineyards/winemakers in the valley. Yarra Vale have sourced grapes from its own vineyards and from various other vineyards both locally and regionally over the years to guarantee consistency with the selection of fruit for their wines.
Yarra Vale produce a variety of styles - reds, whites and fortified including the exciting Italian and Spanish varieties in the last few years - Sangiovese, Barbera and Tempranillo.
OUR VISION
Yarra Vale Wines has always prided itself on making quality wines to accommodate a wide variety of wine consumers. Our vision is to still continue making quality wines however our focus will be geared towards the production of Super Premium and Premium label wines. Over the next years, Yarra Vale Wines will focus on the production of a "Black Label Reserve" concept which we hope you will enjoy.
Our Super Premium Reserve wines made in exceptional vintage years will be some of the best wines in the marketplace.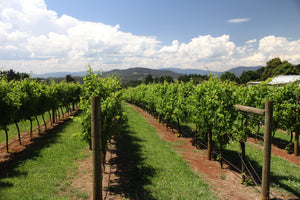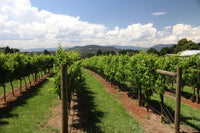 A history of wine making in the Yarra Valley
The Yarra Valley was Victoria's first wine growing district – with a history stretching back nearly 180 years. Vines were first planted in 1838, and viticulture spread rapidly through the 1860s and 1870s. However increased demand for fortified wine saw Yarra Valley wine production cease in 1921. Replanting began in the late 1960s and by the early 1990s the area under vine passed the high point of the 19th century.
The Yarra Valley is now recognised as one of Australia's foremost cool climate wine producing regions, capable of making classic styles from a wide range of varieties.  The Yarra Valley offers fine sparkling wines, exceptional Chardonnay, complex Pinot Noir and world class Cabernet Sauvignon and Shiraz.
Yarra Vale has been actively crafting wines since the 1970s.
Go to the following link to find extra information on the Yarra Valley Wine Region and Wineries - Yarra Valley Winemakers Association